inspired by nature, merging digital and traditional techniques
Final Year Project: Remembering Forgotten Words

Cloistered in a tiny Cambridge bedroom, printmaking with wooden spoons and Blu Tack, lockdown proved catalytic for this project. The idea was to communicate forgotten and beautiful words from Shakespeare, Keats and John Clare through designs that would become puzzles. But when the 3D workshop had to close the restrictions released new insights. Puzzle lines became visual metaphors to suggest the fragmentation and fragility of words we risk forgetting.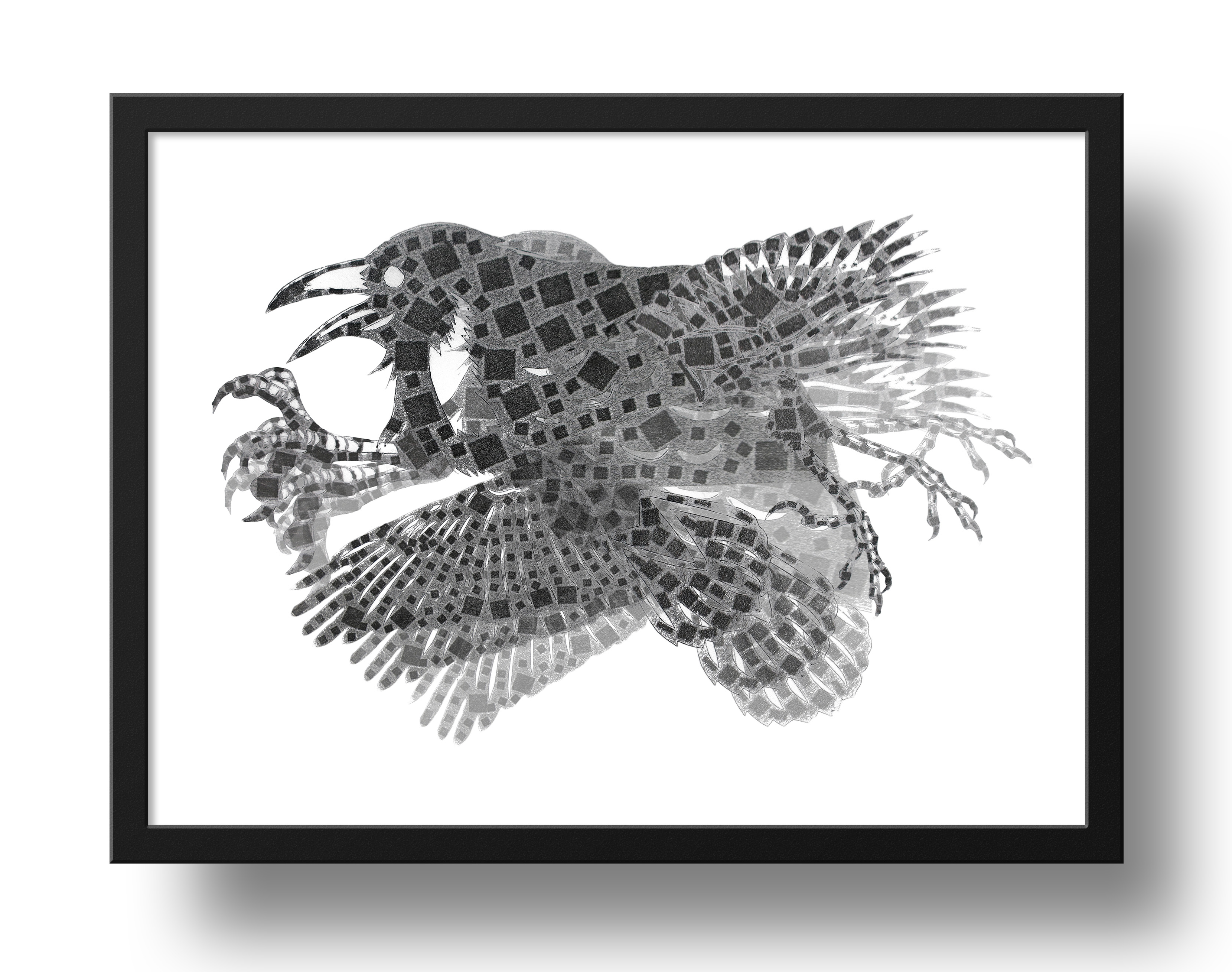 Raven: paper cutout and monoprint prototype for major project.